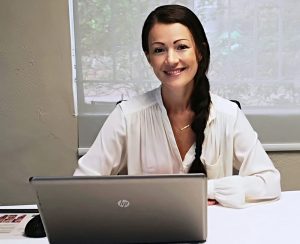 Nizha Theresa Ford
Audiologist Nizha completed her B. Communication Pathology degree at the University of Pretoria in 2007. She worked in the government sector at Mapulaneng Hospital in Bushbuckridge and Rob Ferreira Hospital in Nelspruit from 2008-2010. Following her practice in the hospital setting, she worked in the corporate sector for Widex South Africa, she received training in Copenhagen, Denmark on their products and her role included being a sales representative as well as offering Audiological training to Audiologists in private practice across the country. She then found an opportunity to join the private sector with the inception of Lowveld Hearing Centre in White River in 2011. Since 2012 she has been the owner and primary Audiologist at Lowveld Hearing Centre, where her focus has been on assisting those with hearing difficulties, auditory processing difficulties, as well as tinnitus management and noise protection (industrial and recreational). In 2014 she completed her Masters degree in Audiology. Nizha takes pride in being able to offer her patients the latest technology available from most European hearing aid suppliers, she is passionate about the elderly and providing the best Audiological services to her community.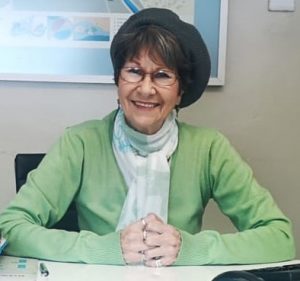 Libby Eybers
Receptionist Libby has been a resident of White River for over 20 years. She is well known in the community due to her friendly and bubbly personality. She enjoys working in this industry since, "it is rewarding and she feels as though she is giving back". She is a true people's person and always goes the extra mile for everyone. She is far more than the receptionist, she is a counsellor, organizer, advisor, carer, and a friend to most of our Lowveld Hearing Centre patients. We are very blessed to have her as an integral part of the team.
Our offices are now located at 11 Palm Street, White River. We are located near White River Crossings shopping center for added convenience.